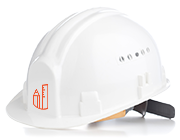 Better Builds is a Brighton-based building firm offerihigh-qualityality Design and Build service to customers throughout East and West Sussex. Our primary aim is to deliver the best customer service in the industry. Better Builds commitment to high construction standards and our build-for-life philosophy combines classic craftsmanship with 21st century best practices. We specialise in Loft conversions, extensions, period renovations and refurbishments.
Put simply, we take pride in our work; it makes us happy and makes our customers happy too. So talk to us about what your project could be.
ABOUT
At Better Builds we're dedicated to our ideals of clear communication, quality, personal and professional excellence and a belief that good building and renovation can make a happy home.
Better Builds is a different type of building business. We are committed to clear communication and a friendly approach. Our team of employees and colleagues are all handpicked to share our ideals. In fact we'd like to think that the team at Better Builds are what makes us exceptional. The expertise and camaraderie of our managers, builders, carpenters, decorators and office staff are the most important tools we bring to your project.
We're committed to your project running as smoothly as possible and are ready to talk you through every step of your project.
Read More
"Create with the heart; build with the mind."











—

Michael & Karen, Hove

Ben and all the people from Better Builds were extremely reliable, conscientious, polite, courteous and very hard working. The end result of this work is fantastic. We could not have imagined a better finish. Better Builds have been very conscientious about producing a very high-quality build. We are delighted. Not only that, the build finished early and within the budget estimated. Superior builders.
"We are all constructed out of our self dialogue."











—

Jane & Andy, Hove

We have had Better Builds in our home for over a year, firstly to rebuild the front bay windows, and then to undertake our loft conversion. They have a very high standard of workmanship and excellent communication throughout the process. You could talk through any details of the work, big or small, and they were happy to advise or revisit if required. Always polite and ever-mindful of the intrusion of building work in our lives, each team member was a credit to Better Builds. We'd highly recommend their services